MT Shares Annual Raffle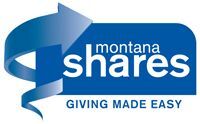 Support MTCASA by buying MT Shares raffle tickets. 
$10 per ticket, 3 tickets for $25, 6 tickets for $40 and 18 tickets for $100! 
Print out the ticket below and mail into MT Shares PO Box with a check. 
*We cannot accept payment via PayPal, on a Square or via any credit cards. This is a violation of Montana State law.
Check out the 39 fabulous prizes you could win through the raffle!