Tens of thousands of children live in foster homes without a Court Appointed Special Advocate® (CASA) or Guardian ad Litem (GAL). Imagine that child showing up to court and not knowing a soul. Worse yet, imagine how that child doesn't know about court or how to defend himself while seeing complete strangers decide his future.
CASA / GAL volunteers know the children they serve, their story and unique circumstances and they have their best interests in mind. Having a CASA by a child's side can be the difference between despair and hope. Your donation today helps the cost of CASA / GAL advocacy for a child by finding a safe, loving and permanent home for that child to live in.
---
Click Here to Donate: 
---
Thank You to our MTCASA Supporters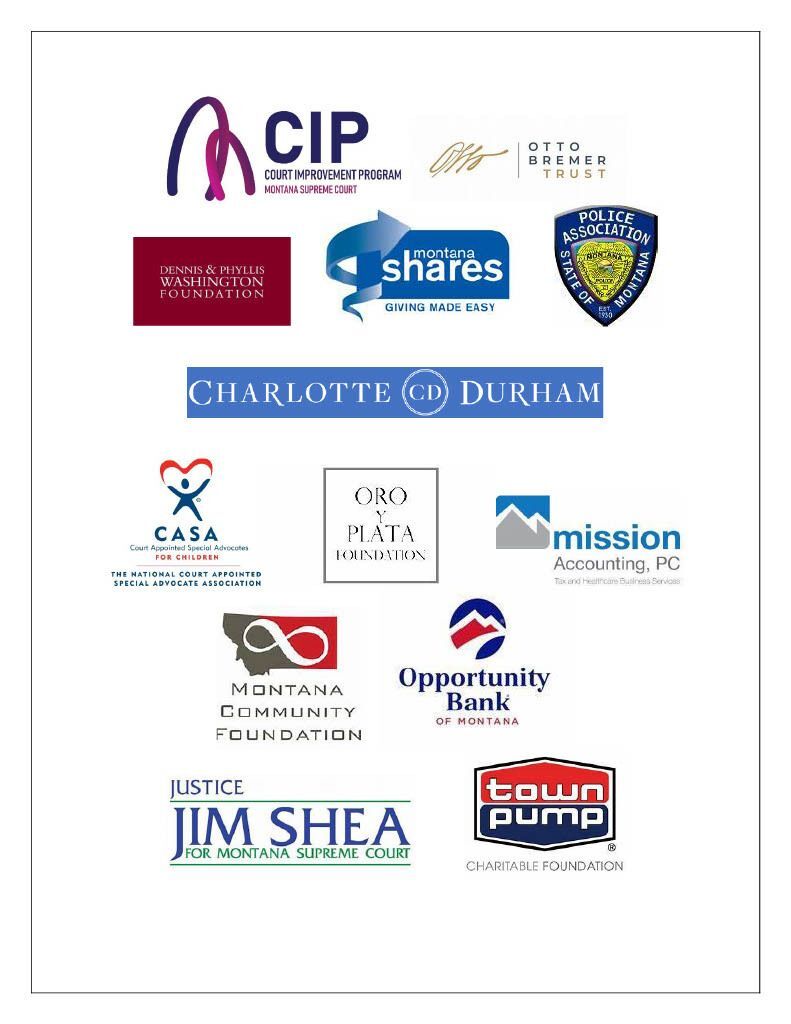 | | | | |
| --- | --- | --- | --- |
| Betsy & Bill Bayne | In Honor of Lisa Kuntz | Kelly Anne Dalton | Ondrak Family Holdings LLC |
| Brandon Green | Jeff Montag | Lael Gray | Sandy Black |
| Brugh Foundation | Jennifer and Christopher Burke | Laura Dever | Tom and Carol McElwain |
| Elaine and John Meeks | Jim Fitzgerald | Laura & Larry Brehm | Tom and Christine McCall |
| Elisabeth Smith | John and Jody Menyhart | Local Montana CASA programs | Waverly Huston |
| Glenda Noyes | Karen and Burke Townsend | Mr. and Mrs. John W. Lake | |
*LISTED IN ALPHABETICAL ORDER
Without support, MTCASA/GAL wouldn't be able to fulfill their mission. Thank you for your generosity in supporting our vision "to give every abused and neglected child in Montana the opportunity to thrive in a safe, loving permanent home".
---
To support our organization please contact
Montana CASA / GAL Association 
PO Box 2596
225 West Front Street
Missoula, Montana 59806
406-461-2111
Office@montanacasagal.org
We are a 501 (C) (3) Organization and your Donations are Tax Deductible
Our Tax ID # is 81-4941812