Grant Support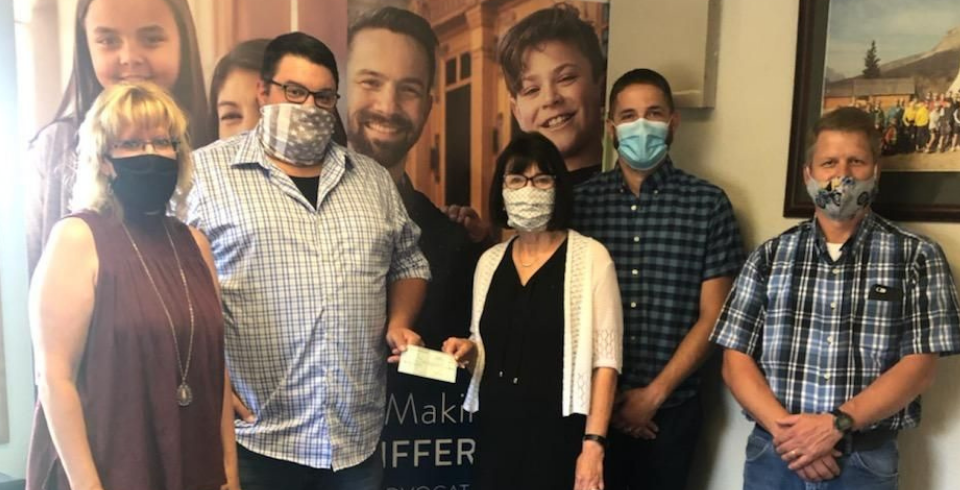 Thank you to the Montana Police Protective Association
"We are so thankful for this support, our missions to be well aligned and the Montana Police Protective Association (MPPA) is providing critical support for our program during this pandemic" shared April Sommers, MT CASA Executive Director.
The Montana CASA/GAL Association was established in 2016 and its mission is to support and promote local CASA/GAL programs in providing court appointed volunteer advocacy so every abused and neglected child in Montana can be safe, have a permanent home and the opportunity to thrive. The MPPA was established in 1930 and advocates for Montana police officers and supports a variety of nonprofits as well as, families of officers injured or killed.
"The MPPA and its members' of 21 agencies across Montana are committed to ensuring the safety of our Montana children" stated Dan Smith, MPPA Executive Director.
The funds from MPPA will be used to support outreach and direct support to local programs to understand their needs during COVID-19 pandemic and deliver technical training and other services through webinars and other appropriate platforms. "We know that many children are at greater risk during times of social distancing and isolation and we want to ensure our advocates are able to support kids in foster care" shared Ms. Sommers.
Child abuse and neglect is a growing problem in Montana. The number of children in the care of the Montana Child and Family Service Division (CFSD) more than doubled in the last 10 years. In 2019 over 1,700 abused and neglected Montanan children received volunteer CASA services. These services were supported through 15 local CASA programs across the state. However, over 1,500 children in 2019 needed advocates and did not receive support because a CASA program did not currently exist in their community or have the capacity to provide support. "We are working to fill that gap and meet our mission that every child in foster care in Montana has a CASA advocate" Sommers shared.